Further to the appointment of four new Associate Directors last year, youngsRPS strengthen their team with two graduate recruits.
Here the new Graduate Planning and Development Assistant and Graduate Commercial Surveyor talk about their experience of transitioning from studies to employment and what benefits they bring to youngsRPS;
Oliver Joslin, Planning and Development Assistant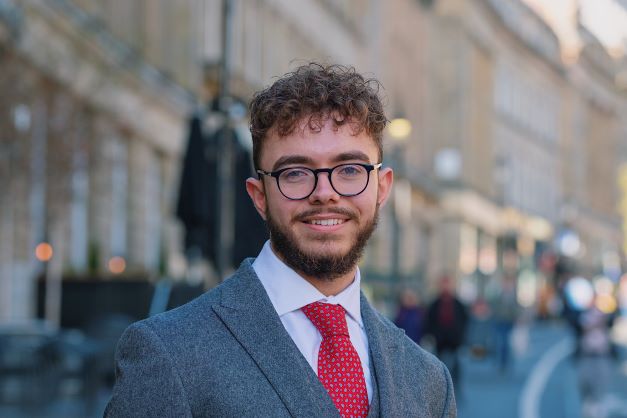 Life as a graduate planner in a vibrant city is challenging and exciting. Your time in education cannot wholly prepare you for the world of planning: the informative site visits; back and forth negotiations; passionate public consultations; innovative projects; complex legislation; persistent deadlines. Hours once spent reviewing academic literature is substituted with hours spent reviewing planning documents; now however, you are tasked with putting theory into practice. One area where education does prepare you is your ability to solve problems which, together with project management, form the foundations for a rewarding and successful career within the planning and development world.
I gain most enjoyment from the multidisciplined nature of planning. The opportunity to engage with communities and people, meet with clients, design teams, and case officers, whilst simultaneously working on complex projects across distinct disciplines and departments means that no two days are the same. The role encourages responsibility that makes you feel valued. At YoungsRPS, working in the city provides the opportunity to have a meaningful impact on the spaces and places we live, work, and play.
Molly Flannigan, Graduate Commercial Surveyor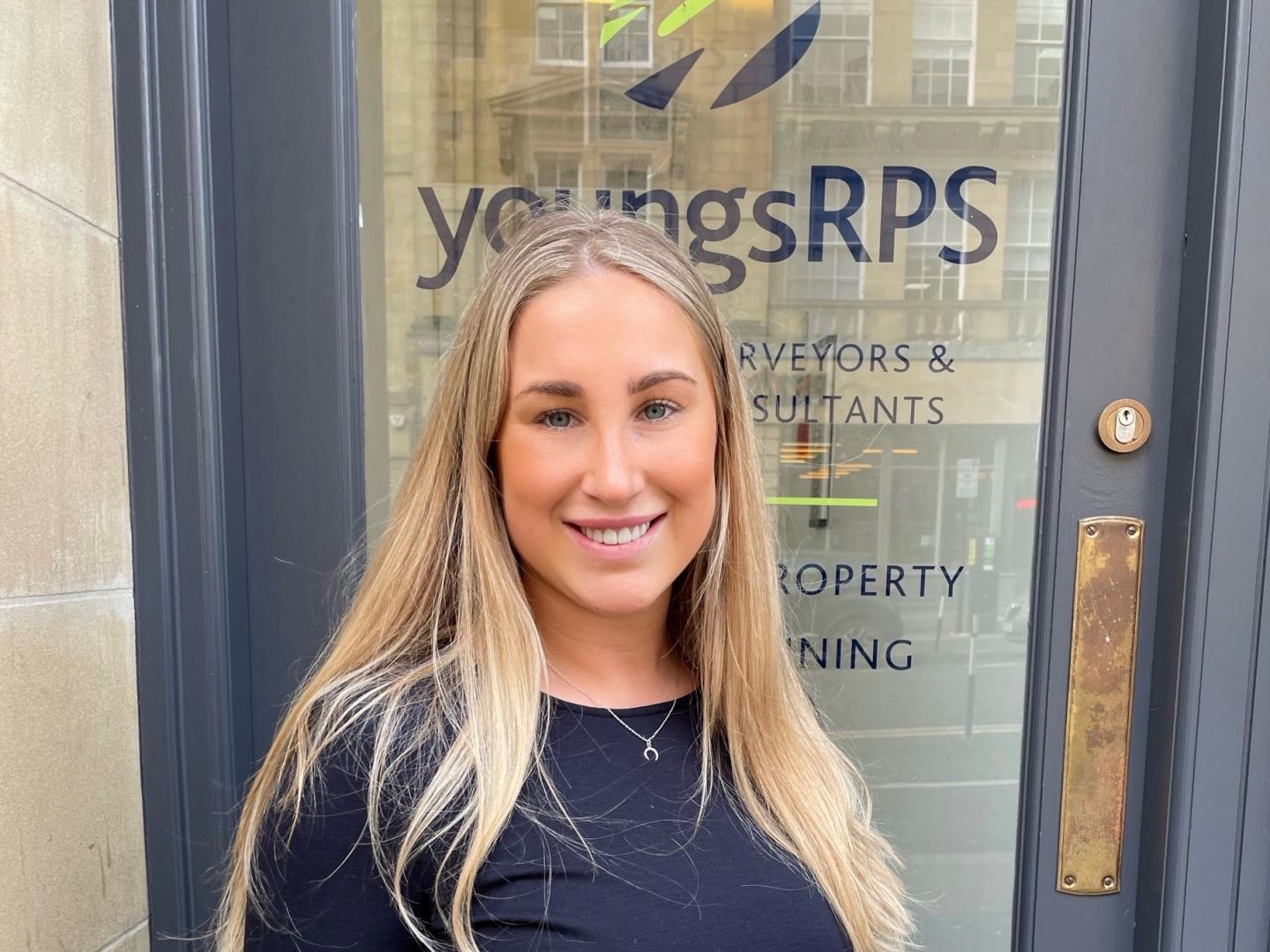 Shortly after completing my MSc degree in Real Estate at Heriot Watt University, I was delighted to be offered the position of Graduate Commercial Surveyor at the Newcastle office, based on Grey Street. As I am from Northumberland, it was an exciting prospect to work in the regional capital and heart of the North-East; recognised as one of the fastest growing cities in the UK.
Working as a commercial graduate at YoungsRPS has offered boundless opportunity to learn from senior colleagues and other industry professionals in work, ranging from commercial property investment to residential agency. I am currently working towards achieving my Assessment of Professional Competence (APC) with the Royal Institution of Chartered Surveyors. Primary activities as a graduate relate to the purchase, sale, or leasing of property or land, as well as surveying and valuing property. I have recently had the opportunity to be a part of the team involved with the Pilgrim Chambers residential development - situated along Pilgrim Street in Newcastle City Centre, we will be launching 40 luxury residential apartments to let. Another unique opportunity that we are currently marketing is the brand-new café/wake facility at Hambleton Crematorium, Maple Park, Thirsk. This highlights the breadth of work covered and experience gained as a graduate at YoungsRPS.
Why hire graduates?
Ready to mould – eager to learn, keen to get stuck in, graduates don't have to unlearn old ways.
Return on Investment – given the right opportunities and incentives, graduates offer long term returns.
Enthusiasm – after 3 or 4 years of education, the professional environment is highly anticipated.
Solid Business Skills – studying helps graduates develop core transferrable skills such as written and oral communication, problem solving, teamwork, presentation, organisation and data analysis. They will also be comfortable with technology.
New perspectives – graduates can inject new ideas into your business.
Here's a word from the director of our Newcastle Office, Michael Blake:
"When hiring graduates, we look for proactive and talented individuals who demonstrate interest and enthusiasm within their area of work. We have found our graduates to be adaptable offering growth within the business and new outlooks resulting in valued members and assets to our teams.''
''We have enjoyed great success over the years in employing graduates across various roles at YoungsRPS. Developing their youthful enthusiasm and academic learning, together with training and experience, can further their development as competent professionals; a strong asset for both graduate and company.''
To check out our current vacancies and graduate placements head on over to our careers pages.